Exceptional Steel Gutters Installed by AAmerican Seamless Siding for Homes in Kalispell, MT & Nearby Areas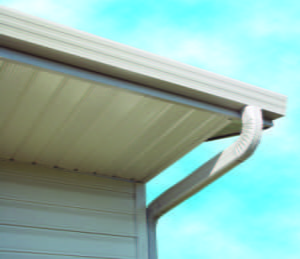 When it comes to the installation of long-lasting and durable steel gutters for your home in Kalispell, Montana, there is no better company to call than AAmerican Seamless Siding. As a locally-owned family business that has served the area since 1978, we are dedicated to providing homeowners with only the most reliable home improvement products on the market. And our gutters are no exception – manufactured by industry-leader ABC Seamless, our gutter systems are designed to provide your home with unmatched protection against water damage.
Your new ABC Seamless steel gutters will be installed on site to ensure they fit the exact dimensions of your home. As a result, your gutter system will be completely free of seams for superior defense against leaks and clogs. In addition to being 100 percent seamless, our gutters are also:
Extremely durable – Engineered from 28-gauge, hot-dipped, G-90 galvanized steel, our gutter systems are able to withstand even the worst outside weather conditions.
Customizable – Our steel gutters are available in a number of designer colors, giving you the freedom to design the system that best complements your home's current exterior architecture.
Protected – We offer one of the leading gutter warranties in the industry to ensure that your new system works exactly as promised for years to come.
For more information on the steel gutters we can install on homes in Kalispell, MT, and surrounding areas, contact AAmerican Seamless Siding today.