Expert Siding Replacement by AAmerican Seamless Siding for Your Home in Kalispell, MT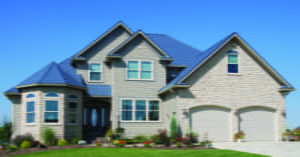 If you are in the market for replacement siding for your home in Kalispell, Montana, or another nearby area, give the experts at AAmerican Seamless Siding a call. As a franchisee of ABC Seamless, we are proud to offer some of the finest solutions available from the largest seamless siding company in the world. Plus, our extensively trained siding experts ensure that every siding replacement project we do will be the last one you'll ever need. After all, we're on your side – the seamless siding side.
When you turn to AAmerican Seamless Siding for your replacement siding needs, we work with you to ensure we install the most durable and attractive system possible for your Kalispell, MT, home. We do this by:
Assigning your home an expertly trained team who specializes in siding exclusively, rather than a jack-of-all-trades team who works on windows and roofs one day and siding the next.
Custom-cutting your siding on site to ensure a precise fit and the elimination of any ugly seams and splices, providing your home with a seamless and sophisticated system.
Offering a variety of styles and colors, giving you the freedom to pick and choose the siding that best suits your home's exterior appearance.
Engineering your new siding from heavy-gauge, hot-dipped, G-90 galvanized steel, making it one of the strongest and most durable products on the market.
In addition to these benefits, all of our replacement siding systems provide superior thermal performance that works to keep your home cool in the summer and warm in the winter. As a result, the workload placed on your HVAC system will be minimized and you could potentially save money on your monthly energy bills.
To learn more about the replacement siding solutions we provide for homes in Kalispell, MT, and other nearby areas, contact AAmerican Seamless Siding today.