Highly Reputable Siding Contractors Serving the Kalispell, MT, Area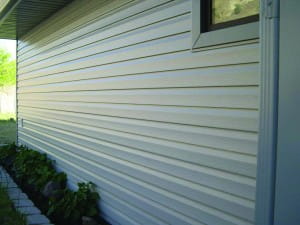 Are you researching siding contractors in the Kalispell, Montana, area, but are not sure which ones you can trust? Then turn to the professionals who have been expertly installing siding for homeowners in the community since 1978 – AAmerican Seamless Siding. Our skilled craftsman will ensure that your siding is installed efficiently and correctly, so that it lasts on your home for decades to come. Plus, we install the finest house siding on the market – ABC Seamless steel siding.
As your siding contractors, we will come to your home in the Kalispell area and manufacture the steel siding panels on-site to ensure that they are completely free of seams. This gives your home a more cohesive and attractive look, plus makes the siding more durable and less permeable by moisture, dirt, and insects. Other benefits of our siding are its:
Extreme durability, because it is made of hot-dipped, 28 gauge, G90 galvanized steel that can withstand years of storms and wind-blown debris without showing signs of damage
Energy efficiency, because we install our siding over a layer of insulating foam-backed boards that will reduce thermal transfer into and out of your home
Customizability, because our siding is available in over 30 different elegant colors, as well as board and batten style and log siding
Plus, when you choose us as your siding contractors, you will have the added peace of mind that our siding is backed by a lifetime non-prorated transferable warranty.
To learn more about what makes us preferred over other siding contractors in the Kalispell, MT, area, contact AAmerican Seamless Siding today. We also offer financing for qualified homeowners.