The Top Roofing Contractors Serving Homeowners of Butte, MT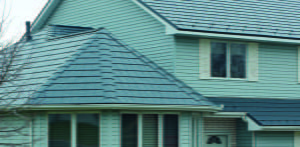 When hiring roofing contractors to work on your home in Butte, Montana, you want to be sure you select a company that will install top-quality products and whose installers will perform a highly professional job. That's why you should turn to AAmerican Seamless Siding. We are a locally-owned and -operated company that will give you the personalized service you deserve, and we've been in business since 1978 so our expertise as roofing contractors in the area is virtually unrivaled.
One reason so many homeowners in the Butte area have chosen us to be their roofing contractors is that we are experts at installing many different types of roofing materials. We can work with you and your budget to help you determine the best type of roof for your home, such as asphalt roofing or standing seam metal roofing. We can also install steel roofing, which provides numerous benefits including:
Energy efficiency – The ABC Seamless steel roofing materials are made with "Cool Roof" paint that reflects thermal energy away from your home, and can even contribute to reduced monthly energy bills
Protection for you home – Our metal roofing can withstand winds up to 160 miles per hour, and are Class 4 impact rated meaning it has the highest possible resistance to damage from hail and other debris
Customizable – We have an array of styles available, including steel shingles that look like wood to give you a rustic look while still enjoying an extremely durable roof
To learn more about hiring our roofing contractors to install a new roof on your home in Butte, MT, contact AAmerican Seamless Siding today. We are also happy to offer financing to qualified homeowners.