The Roofing Company You Can Count on in Kalispell, MT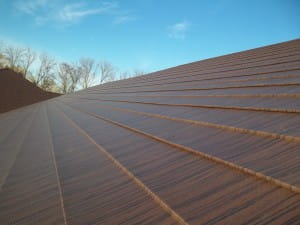 For a roofing company in the Kalispell, Montana, area that will perform an expert installation using top-of-the-line materials, turn to AAmerican Seamless Siding. We have been in operation since 1978, so our experience is virtually unrivaled in the area. We are also a rare roofing company that is proficient at installing numerous kinds of products, so we can easily work with your budget and style preferences to give you a roof that not only lasts a long time, but also enhances the curb appeal of your home.
As a roofing company that has been in business for decades, we are happy to use our expertise to help you make sense of the options available for your Kalispell area home. We install many types of roofs, including:
Asphalt
Steel shake
Seamless standing seam
While all of these roofing types will be installed by proficient technicians using the best quality materials, our steel shake roofing can offer longevity and durability that is nearly unmatched by other roofing products. In fact, our steel roofing will likely be the last roof your ever have to invest in for your home, thanks to the material's superior resistance to wear and tear. What's more, steel roofing can help you go green and save money on your monthly energy bills, because steel can deflect heat in the summer and help to retain heat in the winter.
For more information on what makes us the top roofing company in the Kalispell, MT, area, contact AAmerican Seamless Siding today. We are happy to discuss your choices, as well as our financing options for qualified homeowners.