Attractive & Durable Home Windows Installed for Residents of Missoula, MT & Nearby Areas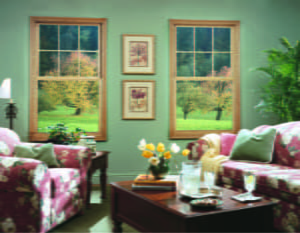 Is it time for you to invest in new home windows in Missoula, Montana? If so, turn to the window experts at AAmerican Seamless Siding for premium products and unbeatable customer service. As a leading home improvement company that was served the area since 1978, we have spent years perfecting our craft and have helped countless homeowners achieve the home improvement upgrades of their dreams. Our extensively trained window professionals will work with you throughout the entire installation to ensure all of your aesthetic and functional requirements are met. And, we will never consider our job done until you are 100 percent satisfied.
The home windows we can install on your Missoula, MT, residence provide a number of benefits over other window options, including:
Superior vinyl construction for unmatched strength and durability
Inside glazing that gives your new windows a seamless sightline and an added level of protection
Tilting sashes for easy cleaning
Self-cleaning glass that drastically reduces maintenance requirements
A variety of pattern glass options to choose from, including obscure, rain, and delta frost
What's more, you can select from a number of high-performance colors for your new home windows, giving you the freedom to design the products that best accent your residence's unique appearance. Our designer colors also incorporate a heat reflective pigment that minimizes heat transfer and contributes to a stable indoor temperature all year round.
For more information about the home windows we can install on houses in and around Missoula, MT, contact AAmerican Seamless Siding today.