Durable and Attractive Seamless Siding, Metal Roofing, and Steel Gutters Available in Missoula, Butte, Kalispell, MT, and the Entire Western Montana Region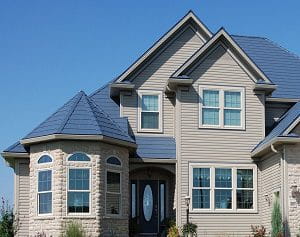 AAmerican Seamless Siding is a family-owned business that serves Missoula, Butte, Kalispell, and all the surrounding communities in the western Montana region. We specialize in exterior home remodeling projects, including the expert installation of seamless metal siding, roofs, gutters, replacement windows, and more. Our company was founded by David Khoury, an industry veteran with over four decades of experience in the siding business, and in the late 1990's, we proudly became a franchise of ABC Seamless, a leading home improvement company that homeowners across the country have relied on since 1978. In 2003, the company was acquired by David's son Damian, a skilled craftsman who has worked by his dad's side for many years, improving homes throughout the region. By combining expertise as contractors with the well-made siding and gutter products from ABC Seamless, we've established ourselves as one of the most trusted home improvement companies in the Missoula area.
Many qualities set us apart from other exterior home improvement companies. For instance, because we manufacture our ABC seamless siding and gutters at the job site, we create custom pieces with zero seams. This will give your home's exterior a more cohesive and elegant look, as well as ensure a sturdier construction, eliminating cracks where mold, mildew, bugs, and dirt can accumulate. Because our seamless siding and gutter products are made from a heavy-gauge, G-90 galvanized steel, they are guaranteed to never flake, peel, or chip.
Additionally, our roofing contractors offer multiple quality roofing options that are sure to boost curb appeal while also lasting for decades to come. Like our siding and gutters, our seamless standing seam roofing provides a cohesive, seam-free look for your home. Plus, our metal roof options promote energy efficiency and ensure durable, long-lasting protection for your home. Our steel shake and metal slate roofing options provide the same benefits of a metal roof, along with the charming look of wood shake or asphalt shingles.
Replacement Windows, Steel Log Siding, Soffit and Fascia Expertly Installed for Homeowners in Missoula, Kalispell, Butte, MT, and the Surrounding Communities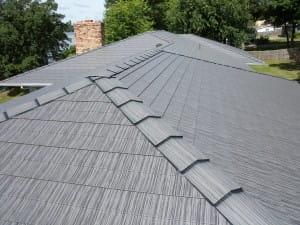 At AAmerican Seamless Siding, as part of our commitment to providing top-quality products for our customers in Missoula, Kalispell, Butte, and the entire western Montana area, we also offer remarkably well-made replacement windows. Constructed with sturdy vinyl frames, our windows overcome the problems that plague wood- or aluminum-framed windows, withstanding decades of rain and sun exposure without rotting, warping, or splintering. Even better, our energy efficient windows are ENERGY STAR® rated, with double- and triple-paned glass options and low-E coatings that reduce thermal transfer into and out of your home, potentially reducing utility costs.
We also proudly install ABC Seamless' attractive steel log siding, which is also installed completely free of seams. It has the rustic look of a real log cabin, but with virtually none of the maintenance of real wood and all the durability and energy efficiency of steel siding. And, you can easily coordinate this or any of our other siding options with our ABC Seamless soffit and fascia products, which we offer in many colors that will complement our ABC steel siding colors. And, because ABC Seamless has never discontinued a color, you will be able to find the matching products you need in the event you build an addition onto your home or need to replace some sections of the siding, soffit, or fascia.
To learn more about the benefits of having AAmerican Seamless Siding install seamless steel siding, steel log siding, soffit, fascia, gutters, windows, or roofing on your home in Missoula, or any nearby community in Montana, contact us today or make an appointment to visit our showroom.