Window Replacement Experts Serving Homeowners in Missoula, MT & Surrounding Communities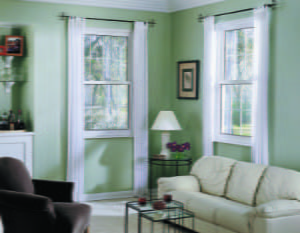 If you are searching for a reliable and proven window replacement company in the Missoula, Montana, area, put your trust in the professionals at AAmerican Seamless Siding. Since 1978, we have helped countless residents across the region find the most efficient and attractive windows for their particular home's requirements. Every window we install is put in place by an extensively trained expert, and all of our windows are able to be customized to suit your specific functional and aesthetic preferences.
As your Missoula, MT, window replacement experts, we will provide you with a selection of top-of-the-line windows that are:
Available in a number of styles, including double hung, single hung, bay, and bow
Constructed from heavy-duty vinyl for the utmost strength and durability
Accented with beautiful frame profiles and a detailed finish
Equipped with self-cleaning glass that minimizes maintenance
Engineered with weep hole covers that eliminate air infiltration and prevent insects from entering your home
What's more, every replacement window we offer is equipped with innovative energy-efficient features, including insulating argon gas fills, Low-e glass coatings, and super warm edge spacer systems. These features will help to reduce heat transfer into and out of your home, reduce the workload placed on your HVAC system, and potentially reduce your monthly energy bills.
To learn more about the window replacement options we have available for homeowners in and around Missoula, MT, contact AAmerican Seamless Siding today.