Vinyl Siding Installed for Homeowners in Kalispell, MT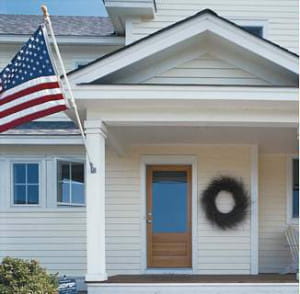 For vinyl siding that you can be sure will be installed correctly on your home in Kalispell, Montana, turn to AAmerican Seamless Siding. We have been installing siding and other home exterior products for homeowners in the area since 1978. Our experience in the industry has allowed us to hone our product offerings to only some of the best on the market, as well as refine our installation services to ensure that our siding stands the test of time on our customers' homes. Our commitment to providing excellent service for our customers has earned us an A+ rating with the Better Business Bureau.
The vinyl siding that we install for homeowners in Kalispell provides numerous benefits over traditional siding made of wood, such as:
Low maintenance requirements – Vinyl does not require sanding and repainting to look like new again, but instead only needs a wash with soapy water
Better protection – Vinyl siding is more durable than wood, so your home is better protected against moisture infiltration and it will not need to be replaced as frequently
Enhanced energy efficiency – Vinyl is better at preventing thermal transfer than wood, so your home will not lose heat in the winter nor gain it in the summer as easily, making it easier on your HVAC system to maintain a pleasant temperature, and even possibly reducing monthly energy costs
For more information on the vinyl siding we have available for installation on homes in the Kalispell, MT, area, contact AAmerican Seamless Siding today. We also offer financing to qualified homeowners.