Seamless Steel Siding Installed for Homeowners in Kalispell, MT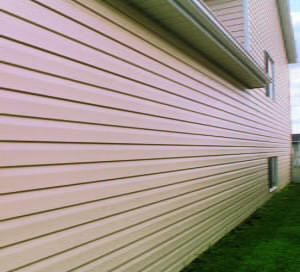 If you are interested in having steel siding installed on your home in Kalispell, Montana, then turn to the home improvement experts at AAmerican Seamless Siding. We install the finest siding on the market – ABC Seamless siding. This siding will not only last longer than similar products, but its appearance, which is free of unsightly gaps and seams, will also make your home the envy of the block.
Many homeowners in Kalispell are discovering the benefits of our seamless steel siding. It is forged from 28-gauge, hot-dipped, G90 galvanized steel, so it is strong enough to withstand anything nature throws its way for decades to come. Plus, we manufacture the siding panels on site to exactly fit the dimensions of the home so that the siding is completely free of seams. There are many benefits to having a seam-free home exterior, specifically:
Seamless siding is more durable than pre-cut siding because the seams create weak spots
Seams can allow dirt, moisture, and pests to penetrate into and behind the siding, so seamless siding eliminates these troubles
The home will look more attractive and uniform in appearance because it is not riddled with several seams
What's more, our steel siding is ENERGY STAR® certified because in addition to the thermal benefits of steel, we also install our siding with an underlayment of premium-grade insulation.
For more information on the steel siding we have available for installation on homes in Kalispell, MT, and throughout the surrounding areas, contact ABC Seamless Siding & Windows today. Be sure to also ask about our financing options for qualified homeowners.