Seamless Siding Installation for Homeowners in Missoula, Butte, Kalispell, MT, and the Entire Western Montana Region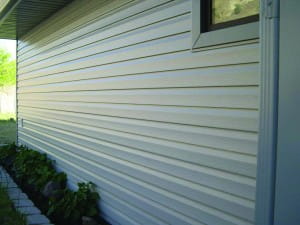 For seamless siding that will stand the test of time on your home in Missoula, Kalispell, Butte, or any other community in western Montana, turn to AAmerican Seamless Siding, an ABC Seamless dealer. When siding is installed using ordinary panels, it can leave as many as 150 seams on the home's exterior. Not only are these crevices unsightly, but they can also provide a habitat for dust, insects, and moisture. This is why AAmerican installs siding that is completely seamless, or "without the quacks," as we like to say.
When AAmerican installs steel siding on your home in the Missoula area, your home will look amazing. We will custom cut the steel to the exact dimensions of your home on-site, ensuring a perfectly seamless fit. Some additional benefits of our steel cladding include:
Energy efficiency – ABC Seamless siding has insulating abilities that are far superior to products made with materials such as wood or vinyl, so our cladding will make it easier for your HVAC system to maintain a comfortable temperature in your home, helping you reduce the cost of your energy bills.
Low maintenance – Unlike traditional cladding materials such as vinyl and wood, steel will not warp, rot, fade, or crack from exposure to the elements or temperature changes, nor will it ever require sanding and repainting.
Durability – We use heavy-gauge, G-90 galvanized steel, an incredibly resilient material that will withstand years of abuse from Mother Nature without denting or showing signs of wear and tear.
We offer our siding in many styles, including board and batten, horizontal, and steel log. No matter which type you choose, you'll get to select from an array of elegant colors, which you can easily coordinate with ABC Seamless' other fine products, such as soffit, fascia, and gutters. Plus, you can also have peace of mind knowing that your investment in seamless siding is protected. As an ABC Seamless dealer, any cladding we install is backed by a lifetime, non-prorated, transferrable warranty.
For more information on our products, contact AAmerican Seamless Siding today to make an appointment to visit our showroom in Missoula, MT.
Siding Gallery