Top-Notch Siding Contractors Serving Butte, MT & Surrounding Areas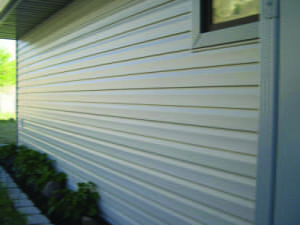 When it comes to reliable siding contractors in Butte, Montana, the only name you need to know is AAmerican Seamless Siding. We have served the area since 1978 and have earned the reputation as one of the leading siding companies in the region. Our skilled craftsmen and extensive industry knowledge, coupled with our commitment to customer satisfaction, are just a few of the many reasons why more homeowners in the area turn to us than anyone else as their siding contractors.
As your Butte, MT, siding contractors, we will provide you with some of the most superior siding on the market. Manufactured by ABC Seamless, a leading name in the industry, our siding is:
Energy efficient – We install our siding over insulating foam-backed boards for reduced heat transfer into and out of your home. This means that your HVAC system won't have to work as hard to maintain stable indoor temperatures and you could potentially save money on your monthly energy costs.
Durable – Made from hot-dipped, 28-gauge, G-90 galvanized steel, our siding is one of the most durable options available and will act as a virtual shield of armor for your home against anything Mother Nature throws its way.
Customizable – As your siding contractors, we will provide you with a number of different siding options, including log siding and vertical siding. This gives you the freedom to choose the style that best suits your personal aesthetic preferences and your home's unique appearance.
Plus, unlike many siding contractors in the area, we will manufacture your home siding onsite to ensure the precise fit right down the last fraction of an inch. As a result, your new siding will be free from ugly seams and will stay protected from moisture and termite infestation for years to come.
To learn more about what makes us one of the leading siding contractors in the Butte, MT, area, contact AAmerican Seamless Siding today.