Long-lasting Seamless Gutters Installed on Homes in the Kalispell, MT, Area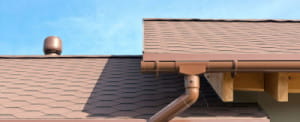 Seamless gutters from AAmerican Seamless Siding can provide your home in the Kalispell, Montana, area with the ultimate protection against water damage. A gutter system that works properly is crucial to preventing water from infiltrating your basement, rotting your foundation, and eroding your landscaping. That's why you should trust our expert technicians to install gutters that are of the highest quality and will last for decades on your home.
We will manufacture your gutters on-site at your Kalispell, MT, area home to ensure that they stretch from end to end without any seams. The benefits of seamless gutters include:
No leaks – Gutters with seams can start to separate over time, creating weak spots through which water can leak
Durability – The seamless design maintains the strength of the gutter system so that expansion, contraction, and freezing have little to no impact on its structural integrity
Curb appeal – Seamless gutters look more attractive and blend in to the outside of your home more easily than gutters with unsightly seams
Plus, our gutter systems are manufactured from robust G90 galvanized, 28-gauge steel, so you can be sure they can withstand hailstorms and wind-blown debris. You will also be able to choose from over 30 elegant colors for your gutters, so there is sure to be an option that complements the outside of your home beautifully.
To learn more about the many benefits of our seamless steel gutters, contact AAmerican Seamless Siding today, and be sure to ask about our financing options for qualified homeowners. We are proud to serve those throughout the Kalispell, MT, area.