---
Roofing Contractors Serving Homeowners in Missoula, Butte, Kalispell, MT, and the Entire Western Montana Region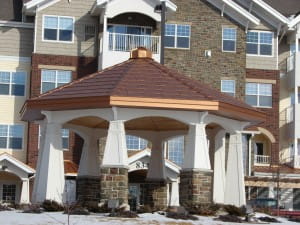 If you are in need of roofing contractors to upgrade the roof on your home in Missoula, Kalispell, Butte, or any of the surrounding communities in western Montana, then trust the professionals at AAmerican Seamless Siding. We are a locally owned and operated company that has been providing quality home improvement products and services to homeowners for decades. In that time, we have become one of the most trusted siding, window, and roofing contractors in the area.
The roofing contractors at AAmerican Seamless Siding are highly trained on our products, and are capable of expertly installing our three distinct types of roofing products on homes in the Missoula area:
Seamless Standing Seam Roofing – Because our metal roofing is completely free of seams, it will give your roof a beautiful, cohesive look. Plus, it will reflect the sun's rays, so it can make your home more energy efficient during the hot summer months. It is also highly durable, so it will withstand years of exposure to the elements without showing signs of wear and tear.
Asphalt Roofing – We install this type of roofing using industry-leading products, including asphalt shingles that will withstand extreme weather, as well as resist algae growth and staining thanks to a special Scotchgard™ treatment.
Steel Shake/Metal Slate Roofing – This type of metal roofing has the old-world charm of shake or slate roofing, but the durability and energy efficiency of metal roofing.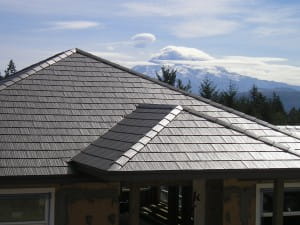 Plus, our roofing contractors can install each of these roofing types in numerous colors and styles. So, you are sure to find options that will complement the aesthetics of your home.
To learn more about the services we offer as roofing contractors in the Missoula, MT, area, contact AAmerican Seamless Siding today to make an appointment to stop by our showroom.
Roofing Gallery