Reliable Roofing Contractors Serving Missoula, MT, and the Surrounding Areas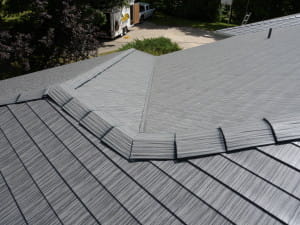 If you are researching roofing contractors in the Missoula, Montana, area, search no further than AAmerican Seamless Siding. We have been in business since 1978, and our longevity in the home improvement industry is due to our unwavering commitment to making customer satisfaction our top priority. As your roofing contractors, we will work with you to discuss your current roofing needs, and then expertly install a new roof that will boost the curb appeal of your home while also lasting for decades to come.
As roofing contractors who have been in the business for decades, we are capable of installing several types of roofing on homes in the Missoula area. These include:
Asphalt roofing using only industry-leading products, such as shingles that resist algae growth and that can withstand extreme weather
Steel shake roofing that gives the charming look of roofing shingles made of wood, but has the durability and energy efficient benefits of steel
Seamless standing seam roofing that gives your home an attractive and cohesive look thanks to the lack of seams; this steel is also energy efficient and extremely durable
Furthermore, all of these roofing types are available in an array of colors and styles, so there are options to suit nearly every budget and taste.
For more details on our services as roofing contractors serving the Missoula, MT, area, contact AAmerican Seamless Siding today, and you can also make an appointment to stop by our showroom to see our products for yourself. Be sure to also ask about financing options for qualified homeowners.