Beautiful & Durable Replacement Windows Installed for Homes in Butte, MT & Surrounding Areas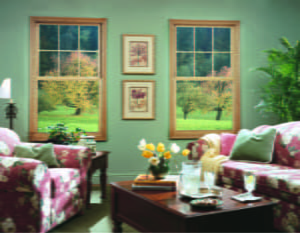 Investing in replacement windows for your Butte, Montana, home is an important decision that can impact both your home's appearance and its overall energy efficiency. If you are unsure where to start when it comes to a new window investment, give AAmerican Seamless Siding a call and let us do the hard work for you. Since 1978, we have provided homeowners throughout the area with top-notch exterior home improvement products that have transformed their homes and lasted for many years. As a result, when you turn to us, you can trust that you will be getting only the highest-quality replacement windows that are as durable as they are attractive.
Our replacement windows are custom created for each home we work on, ensuring that they fit perfectly on even the windows that are uncommonly shaped. Plus, the windows we install for your Butte, MT, home are:
Energy efficient – Our windows are ENERGY STAR® certified and equipped with a number of energy-efficient features, including double- or triple-paned glass and argon gas fills. These features help to maintain a stable indoor temperature all year long and reduce the workload placed on your HVAC system. The result? Potential savings on your monthly energy bills and a comfortable indoor environment no matter the outside weather.
Low maintenance – Our replacement windows are engineered from vinyl frames that require no repainting or sanding to remain in tip-top shape.
Durable – The virgin vinyl frames on our windows will never warp, rot, or chip, and will provide your home with superior protection against drafts.
To learn more about the replacement windows we can install on homes in and around Butte, MT, contact AAmerican Seamless Siding today.