Durable Seamless Steel Rain Gutters Installed on Homes in Kalispell, MT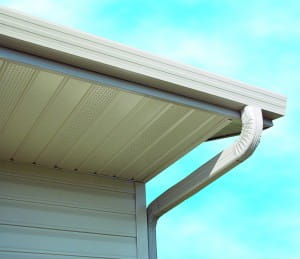 If you're ready to upgrade to rain gutters that function better and also look great on your home in the Kalispell, Montana, area, then turn to AAmerican Seamless Siding. We install ABC Seamless steel gutter systems that are more resilient than gutters made of other materials, such as aluminum, and that are more effective than gutters constructed with unsightly seams. Plus, they will be installed by our expert technicians who are highly trained, so you can count on a top-quality product and a superb installation job.
We are able to install our rain gutters completely free of seams because they are manufactured on site to exactly fit the dimensions of our customers' homes. Without seams, the gutters will have a more cohesive look and blend beautifully into the exterior of your Kalispell home. The seamless construction also means they are less like to develop leaks and clogs, or detach. Other benefits of our seamless steel gutters include:
They are extremely durable because they are made of a 28 gauge G90 galvanized steel, so they can withstand decades of exposure to the elements without looking worse for the wear
Our designer gutters hold 33 percent more water than traditional gutters, so they will handle even the heaviest down pour or snow melt
The many color options that are available, so it will be easy to find one that beautifully complements the current exterior of your home
Additionally, our ABC Seamless steel rain gutters are compatible with the Gutter Stuff gutter protection system. This product is placed over the top of your gutters and features several small holes that allow rain water to easily pass through, while leaves, twigs, and other debris are washed to the ground. With the Gutter Stuff in place, you can effectively eliminate the tedious chore of cleaning out your rain gutters.
For more information on our seamless steel rain gutters, contact AAmerican Seamless Siding today. We proudly serve homeowners in Kalispell, MT, and all surrounding areas.