Durable Seamless Metal Siding Installed for Homes in Missoula, MT & Nearby Areas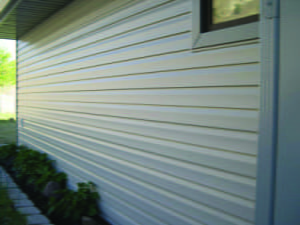 If you are in the market for durable metal siding that will last for years to come, look no further than AAmerican Seamless Siding. As a family-owned and -operated company serving the Missoula, Montana, area since 1978, we are proud to provide some of the finest seamless siding products available, all of which are manufactured by industry leader ABC Seamless.
Our metal siding is engineered from heavy-gauge, hot-dipped, G-90 galvanized steel, making it an incredibly durable shield of armor for your home against the outside elements. Plus, its indestructible steel construction also means that your new siding is impervious to dents, dings, and warping, so you will never have to worry about replacing your siding again once the installation process is complete.
On top of its incredible durability, the metal siding that AAmerican Seamless Siding can install on your home in Missoula, MT, is also:
Custom-cut on site to ensure your new siding is suited to the exact dimensions of your home for a truly seamless fit
Available in over 30 different colors and a variety of styles to give you the freedom to pick and choose the siding that will perfectly complement your home's exterior
Low maintenance and requires only the basic soap-and-water wash down to keep it in like-new condition for years to come
Coated with our Kynar® 500 finish to ensure that your new siding is protected against fading and chalking no matter how much sun your home is exposed to
And more
And because we are so confident in the benefits our metal siding can provide for your home, we back all of our products with an industry-best, lifetime, non-prorated, transferable warranty for added peace of mind.
To discover why our metal siding is the best choice for your home in Missoula, MT, or a nearby area, contact AAmerican Seamless Siding today.