Seamless Metal Siding Installed for Homeowners in Butte, MT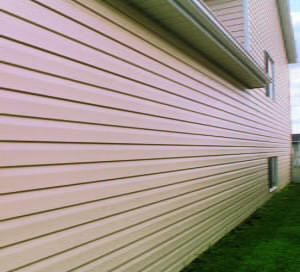 Metal siding from AAmerican Seamless Siding can provide the ultimate protection for your home in Butte, Montana. Plus, our steel siding is completely free of unsightly seams, so your home will look amazing as well. What's more, we are a locally-owned and -operated company that has been serving homeowners in the area since the 1970's, so you can count on personal, friendly, world-class customer service by professionals who know how to get the job done right.
We are able to install our metal siding without seams because we manufacture the panels on-site to fit the exact dimensions of our customers' homes. The lack of seams doesn't just look nice, but it also means our siding doesn't have weak spots where it can detach, or allow for moisture and dirt to penetrate.
Our seamless metal siding will provide numerous other benefits for your home in Butte, including:
Protection – Our 28 gauge G90 galvanized steel is incredibly durable and will protect your home through decades of storms.
Energy efficiency – Steel retains heat in your home during the winter and reflects it away from the home during the summer, and our siding is installed with a layer of insulating foam boards underneath.
Curb appeal – Our siding is available in over 30 different colors as well as different styles such as board and batten (vertical) siding and log siding.
To learn more about the seamless metal siding we install for homeowners in the Butte, MT, area, contact AAmerican Seamless Siding today. We also offer financing for those who qualify.