Long-Lasting & Efficient House Gutters Installed for Homes in Butte, MT & Surrounding Areas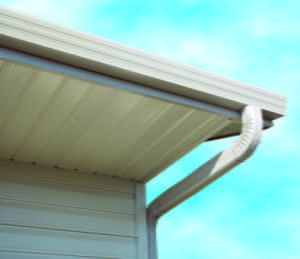 House gutters are a key component to keeping Butte, Montana, homes safe from flooding and water damage during the area's harsh weather conditions. And, when homeowners in the region need new gutters, they put their trust in AAmerican Seamless Siding. Since 1978, we have provided our customers with some of the most reliable and efficient home improvement products on the market – and our seamless steel gutters are no exception. Manufactured by well-known company ABC Seamless, our gutter systems are engineered to effectively protect your home from water damage no matter what the weather may be.
When you call us to install new house gutters for your Butte, MT, home, we will manufacture your system right on site to ensure a precise fit down to the last fraction of an inch. Plus, our gutters are:
Made from heavy-gauge, hot-dipped, G-90 galvanized steel, making them one of the most durable gutter solutions available
Able to carry 33 percent more water away from your home than the traditional k-style gutter
Able to accommodate the expansion and contraction that occurs as a result of temperature drops
Fastened to your home with heavy-duty hangers that prevent your gutters from sagging or buckling
Our gutter systems are also available in more than 30 designer colors, so you can select the hue that best complements your home's exterior appearance. And, because we are so confident in the effectiveness and durability of our house gutters, we back them with one of the best warranties in the industry.
For more information about the house gutters we install for homes in and around Butte, MT, contact AAmerican Seamless Siding today.